Frequent Asked Questions (FAQs)
How much space will you need to park?
Answer: We will need just over two car lengths in order to park our truck.
How much is a party?
Answer: A party is £175 Monday-Thursday, & £195 Friday-Sunday (inc Bank Holidays.) There may be additional travel costs on top of the party, if you are out of our immediate area. Additional gaming time can be purchased, call us for a custom price.
What will I get for my money?
Answer: A fully hosted party, with unlimited use of our gaming equipment, with the latest and greatest games being played. The latest songs will be played over our massive sounds system. As well as all of this, you will receive our personalised Gaming Vault invitations to send out to party guests.
How long will my ultimate gaming party last?
Answer: Gaming Vault's parties are 1 Hour 30 Minutes , but if you do want a longer time slot, do not hesitate to contact us and we will do a custom price package for you.
How many people can your Gaming Truck accommodate?
Answer: Our truck can accommodate up to 15 people comfortably with a further external gaming area where people can enjoy our outside screens and dance mats, which can accommodate 5-7 people. (our outside screens are weather dependant.)
Why should I hire you?
Answer: Because we are a local family run business, that guarantees to leave your guests wanting more. From your enquiry up until the end of your party you will only deal with Steve (Father) Perry (Son). We will not only organise your party, we will also host your party from beginning to end.
Do I need to be present for my child's birthday party?
Answer: No, We will fully host your child's party from beginning to end. You are free to sit back and relax with family and friends! You can of course get involved if you chose to, and we tend to find that dad's get as involved as the children!
Will the weather affect my party?
Answer: Our Gaming Truck is fully water-proof, so we are not affected by the weather. The Truck also has heaters for when it is cold, and air conditioning for hot days. Our external screens can not be used during windy, or adverse weather conditions
How far in advance do I need to book?
Answer: As far in advance as possible, but do give us a call even if it is short notice, as we may have a free slot.
What if someone doesn't know how to play a particular game?
Answer: Both myself and my son, who have been playing games for many years will help anyone that needs help with a particular game.
If I send a booking form is my booking guaranteed?
Answer: No, Your booking in only guaranteed once a £50 deposit has been paid.
What do you need from us?
Answer: Somewhere to park, & a power source. (if no power is available we do have a generator) and of course a bunch of excitable guests!
Will the power you consume increase my energy bills?
Answer: No, everything within our vehicle is LED & LCD which has very low power consumption, which consumes less than a vacum cleaner when everything is turned on.
What games do you have on board?
Answer: We have over 200 games with the most popular being, Fornite, Minecraft, Rocket League, Gang Beasts, Goat Simulator, Fifa22, Trials Rising, Trials of Fusion, Horizon Chase Turbo, Plants Versus Zombies, Fall Guys, Super Mario & many more.
Any questions, please don't hesitate to contact us.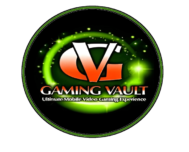 Gaming Vault
12 Holly Close,
Broadstairs,
Kent,
CT10 2LY
Providing a fantastic gaming experience at numerous events including:
Children's Birthday Parties
Family Fun Events
School Events
After School Clubs
School Holiday Clubs
Sporting Events
Festivals
Weddings
Christenings
Charity Events
Open Days
Fetes
School Reward Schemes
Cinema Parties